Group Class Courses, Popular Course, Studio Recording and Audio Engineering
Advanced Certificate In Modern Audio Production
Course type: Studio Recording and Audio Engineering
Course Objectives
After completing this course, students should be able to
Understand and master basic digital recording and mixing techniques
Application of editing methods, techniques for recording vocals or musical instruments
Recognize and apply sound effect adjustment and processing skills
Cultivate the ability of critical-listening and music appreciation
Understand the setup of studio equipment and the functions of ProTools
Instructor(s)
This course is taught by well experienced music producers and industry professionals, including:
Raymond Chu
Ronald Ng
Ngai Sum
Chris Fu
Lee Wai Ming
or other relevant professional Modern Audio Production instructors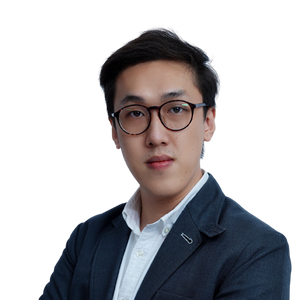 Suitable for
Those who intend to join the recording and mixing industry OR
Those who want to receive professional recording and mixing training
Admission
Chinese proficiency attain Secondary 3 level AND
Qualified at the Royal Academy of Music Music Theory Level 5 or equivalent OR
Passed audition (including submission of personal works, submission of musical training background, etc. Please contact our staff for details.)
Medium of Instruction
Mainly in Cantonese (supplemented in English)
Course Assessment and Certificate Awarding
To successfully complete the entire course, the student must attain 70% of attendance rate per semester and complete the assessment (a pass on overall average score). The passing score is 50 marks.
Those who successfully complete the entire course will be awarded the "Cerificate of Completion in Advanced Certificate in Modern Audio Production" by Baron School of Music.
Course evaluation includes assignments, classroom practice, etc.
Equipment Recommendations
In order to meet the learning needs, students need to configure the following basic recording and mixing equipment at home by themselves:
Computer
Digital Audio Interface
Headphone
Computer software (Antares Auto-Tune, Pro Tools) and iLok USB key instructor will further introduce during class.
Course Content
Basics of Audio & Digital Audio Acoustics
Recording Standards & Formats
Recording and editing in Pro Tools
Understanding The Edit & Mixer Windows in Pro Tools
Editing Tools & Technique
Importing/Exporting Audio & Creating A Mix-Down
Studio Recording Technique
Types of MicrophonesVocal Recording & Acoustic Instruments Recording
Mixing Technique
Tone quality & dynamic Control
Audio Plug-Ins In Protocols
Special Effects
Basic knowledge of musical instruments
Judgement on balancing, panning and points to aware during mixing
*Baron School of Music reserves the right to change the content and rules of the original course or unit at any time, including but not limited to the start date, content, Medium of instruction, number of classes, class time, location, instructor, course fees, regulations, etc. If the number of applicants is insufficient, Baron School of Music reserves the right to cancel or postpone courses or units. Students should pay attention to the latest information changes released by Baron School of Music through official email notifications or through other channels.