Group Class Courses, Popular Course, Vocal
Advanced Certificate In Vocal Techniques & Performing Vocalist(Added to Continuing Education Fund Reimbursable Course List)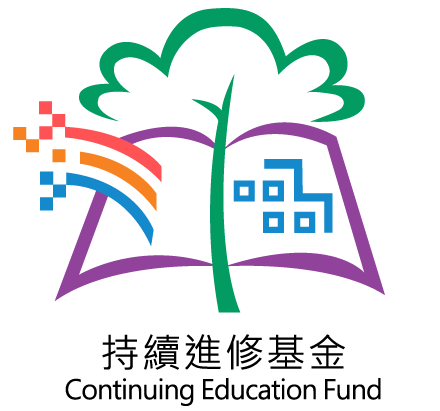 Added to Continuing Education Fund Reimbursable Course List
This course enhances the students' singing level with the principles of vocalization, music theory and lyrics interpretation. It also introduces singing skills such as recording, stage performance, harmony and improvisation, which meet the students' different learning goals.
Course Objectives
After completing this course, students should be able to
Understand the basic vocal principle, position and voice control, apply it to different stages of learning and song interpretation from the easy to the difficult
Use different voicing methods to produce different Voice Sound Quality
Overcome the difficulties in singing by mastering the control of voice and Voice Sound Quality
Through basic learning and accumulative practicing, students can apply different vocal skills for singing
Cultivate the ability to listen to singing and appreciate singing
Analyze songs and lyrics in order to interpretation deeply
Learn different stage performance skills, master different styles of singing and find your own style and singing voice
Know the singing skills, harmony and chorus skills in the recording studio
Utilize the learned vocal skills and stage performance skills, and practice those skills in individual, chorus, team, or other high-level singing skills and interpretations, etc.
Instructors
This course is taught by musicians in the industry, including Steven Ip/Winnie Tang/ Gloria Tang/Patrick Lui…etc. or other relevant instructors




Suitable for
Students who want to improve their singing skills
Language(s) of instruction
Cantonese supplemented with English (Instructors' notes are mainly in English)
Course assessment and certificate awarding
To successfully complete the entire course, the student must maintain 70% of attendance rate per semester and completed an assessment (a pass on overall average score). The passing score is 50 marks.
Students who successfully complete the entire course will be awarded the "Advanced Certificate In Vocal Techniques & Performing Vocalist".
Course evaluation includes class performance, assignments, tests, etc.
Tuition subsidy
Advanced Certificate In Vocal Techniques & Performing Vocalist (Semester 1 to Semester 4): This course has been added to the list of reimbursable courses under the Continuing Education Fund. For details, please visit: www.wfsfaa.gov.hk/cef/en/index.htm * The Office of the Continuing Education Fund does not have a QF registration record for this course
Course Structure
Semester 1 – Vocal Techniques (1)
Semester 2 – Vocal Techniques (2)
Semester 3 – Vocal Techniques & Performing Vocalist(1)
Semester 4 – Vocal Techniques & Performing Vocalist (2)
Semester 1
Vocal Techniques (1) Course content
Basic voicing principle, voicing position and voice control
Changes in breathing, diction, pronunciation, and dynamic when singing
The importance of vocal practice
When singing or non-singing, pay attention to what can and cannot be done
Analyze the use of songs and singing skills
Class practice and guidance
Semester 2
Vocal Techniques (2) Course content
Advanced Voice control
Understand and master the methods and techniques of controlling various voices
Advanced song and lyrics analysis, singing analysis
Overcome the difficulties in singing by using different voices and techniques
Know the basic usage of microphone
Class practice and guidance
Semester 3
Vocal Techniques & Performing Vocalist (1) Course content
Stage performance skills (including preparation and design before performance, on stage showmanship, how to interact with the audience, stage interpretation of different songs, handling of emergencies on stage, etc.)
Tips for using microphones on stage
Master the singing of different genres, and use stage performance skills to interpret different pieces
Find your own style and singing voice
Group singing (Including harmony, sub-voice, to cooperate with other students to complete the singing, etc.)
Basic studio singing skills
Class practice
Entrance requirements Students need to meet one of the following entrance requirements: – Complete our school's "Vocal Skills Course (1) and (2)" and "Musical Theory and Sight-Singing Training Course" or – Passed Grade 5 Music Theory exam or – Passed the assessment (please contact our staff for details.)
Semester 4
Vocal Techniques & Performing Vocalist (2) Course content
Solo singing(Including designing and planning solo singing, choosing suitable songs, combining stage performance skills to perform in own style, etc.)
Perform a chorus song
Recording Studio singing skills(Including pre-recording preparation, recording singing skills, technical terms in the recording studio, etc.) – Class practice